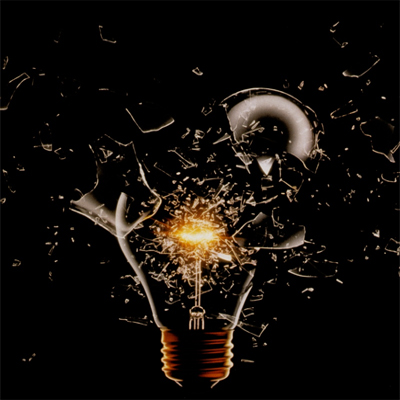 What is this about?
In the UK The secretary of state for the environment Hilary Benn used the second last day of the Labour Party conference in 2008 to announce an agreement that had been reached with the lighting industry to withdraw from sale the traditional light bulb starting with 150W and above rated lamps in January 2009! In the USA legislation has been passed by Congress to create a ban with future reviews check the Downloads section for the relelvant part of the document.
Last week the Environment Agency in the UK started to wave the flag about disposal isues of CFLi. Check out the link to the BBC site for further info on the Links page. Hopefully this is the beginning of official recognition of the bad side of these products.
We must all work together to challenge these untimely actions now to prevent the potentially very serious consequences for the environment of the wholesale introduction of direct replacement compact fluorescent lamps
Where has this move to ban the incandescent light bulb in Europe by 2011, Australia 2010 and America in similar time scales come from? The publication  "Light's Labour's Lost". Apart from being a dreadful pun on a Shakespearean play title this has been published by the International Energy Agency as a guide to creating Political Policies for Energy Efficient lighting.
Unfortunately it is not a well thought out document and even more unfortunately is being used to create misleading policies. This site is a venue for discussion by lighting professionals and other interested parties, hopefully to allow consideration of the wider issues involved.
Please explore the links and other pages particularly The Blog where I will be posting updates and new stuff first . If you wish to contribute to the arguments there are comment forms on many of the pages.
Please check the downloads section for PDF format papers regarding relevant issues.
If you want to look at my background, check this page: Kevan Shaw
If you want to keep up with the campaign here is our RSS.